To the ORIGINAL Caius x Lightning fan club !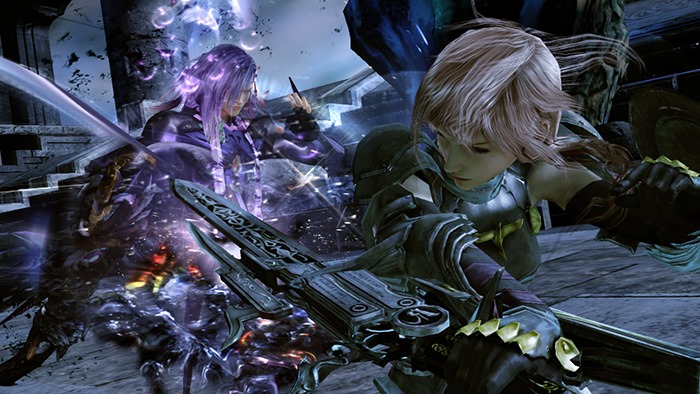 Claire "Lightning" Farron and Caius Ballad are warriors. In FINAL FANTASY XIII-2, they endlessly warred in Valhalla, a netherworld where time, life, and death hold no meaning, and where chaos reigns. Now, in LIGHTNING RETURNS, she has been tasked with resolving their rivalry... and saving him, as requested by his eternal charge, Yeul.

We see them a few times at war in both FINAL FANTASY XIII-2 and the canonical prelude to LIGHTNING RETURNS, the downloadable scenario REQUIEM OF THE GODDESS. We know what happens at those moments, those flashes of time in a timeless world.

What happened between those moments? And what of them meeting again in the world he helped bring into being? Was it a meeting brought upon by circumstance? Or predestined before the world was even born?

Those are the questions we intend to answer. Those are the questions we intend to explore. These are the lives we intend to examine. Caius and Lightning are different, but not completely so. They are imperfect, but they can become complementary halves of a single whole.

Our challenge is to discover how.


































Read the "About Us" page before joining and/or submitting for the full list of rules!